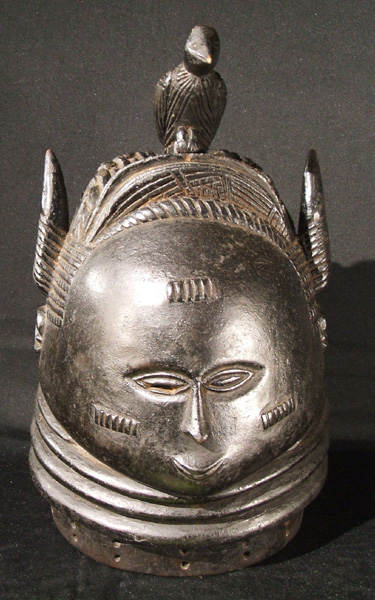 We will be happy to e-mail full size photos to you upon request.
Please reference the stock number for this item. If you want a detailed description of the condition, please make your request BEFORE placing an order.
Bundu Masks are used in the women's secret society known as Sande. They are a reflection of the Mende people's perception of ideal beauty and are worn during the initiation ceremony for young girls who are entering womanhood.