Douglas Yaney Gallery
African Tribal Art

Home Page
Contact Us
Purchasing Information
Reduced Prices Page
Mende tribe, Bundu Mask, Sande Society
Sierra Leone
Wood
15" high
Note: one knob is missing from top
# y2755-8
Was $775
Reduced Price: $468


Full size photo available upon request. Reference the stock number
Exchange only on discounted items. No refunds, so if you want a detailed description
of the condition, please make your request BEFORE placing an order.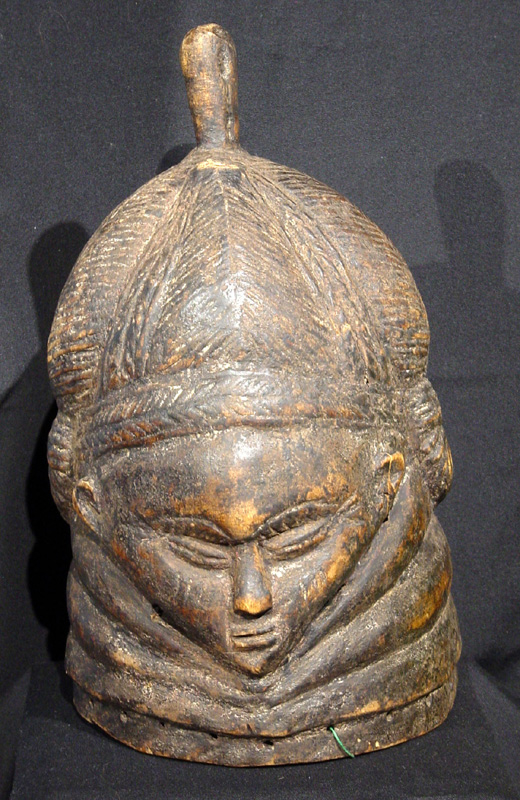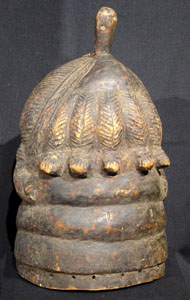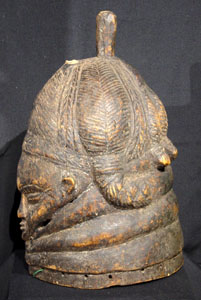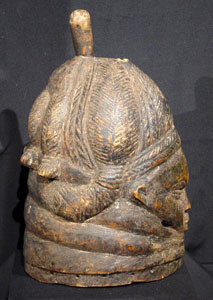 Bundu Masks are used in the women's secret society known as Sande. They are a reflection of the Mende people's perception of ideal beauty and are worn during the initiation ceremony for young girls who are entering womanhood.