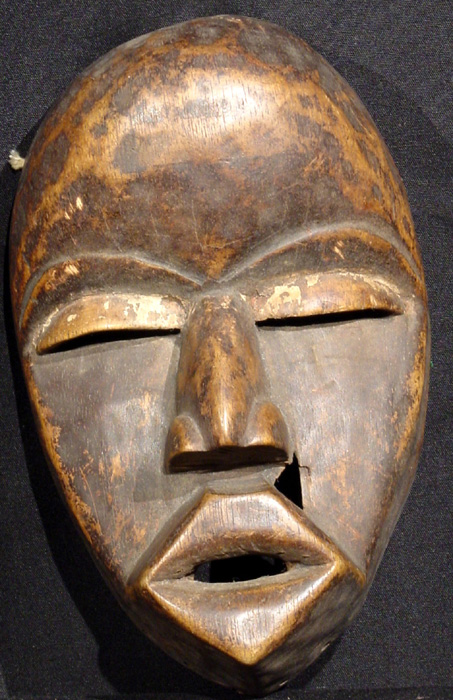 We will be happy to e-mail a full size photo to you upon request.
Please reference the stock number for this item.
The Dan Deangle style mask represents an idealized form of beauty and it is used in ceremonies that nurture and teach.
This mask has a beautiful patina from much wear.