Douglas Yaney Gallery
African Tribal Art - Haitian Paintings

Home Page
Contact Us
Purchasing Information
Museum Quality African Art
African Tribal Masks
African Tribal Figures
African Tribal Utilitarian Objects
Mende tribe, Bundu shrine piece, This is not a mask for wearing, but is kept at the shrine for taking the oath in the women's Sande Society.
Sierra Leone
Wood
7 1/2" diameter x 10 1/2"
# y2874-2
$575 Click here for payment information and shipping quote using item #.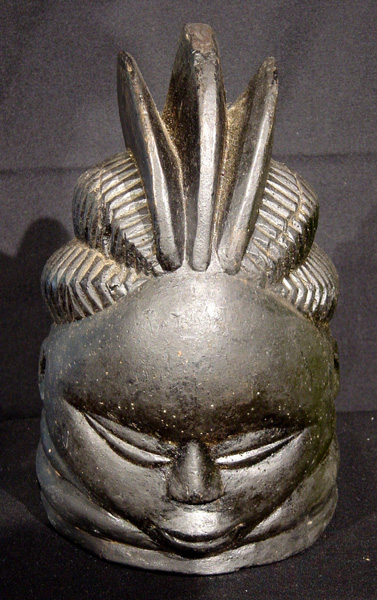 We will be happy to e-mail full size photos to you upon request.
Please reference the stock number for this item. If you want a detailed description of the condition, please make your request BEFORE placing an order.
Bundu Masks are used in the women's secret society known as Sande. They are a reflection of the Mende people's perception of ideal beauty and are worn during the initiation ceremony for young girls who are entering womanhood.